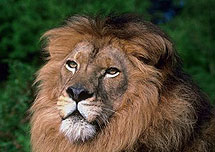 Newhall Studios is committed to providing outstanding levels of professionalism and excellence, and to delivering high-value results to all our clients. We're guided in our work by several core values that drives our passion, vision, and committment to our customers.

Creativity, passion, initiative, vision, integrity, and intelligence, are some of the key principles that drive our passionate dedication to excellence and to our clients.

Our mission is to fulfill our customers' needs, build strong relationships based on trust, and prove our worth by delivering results that enhance our client's success and profitability. We use a personal approach driven by diligence and professionalism. We always stay committed to our customer.

Since a vast majority of our business comes from referrals and recommendations from existing clients, our success depends solely on yours. Our reputation as a firm is defined by the quality and excellence of the work that we deliver and the degree to which we exceed your expectations.

Our talented professionals dedicate a tremendous amount of time, energy, personal attention, technical expertise and artistic talent into the planning and execution of all projects. Exceeding your expectations is not just a goal, it's a way of life for us!

Don't settle for good enough... Demand the best!